2012 Bitzer - Cooley - Fasi Ke Refrigeration Technology Forum Summit
Published:2014-09-17
Author:
Source:
Views:3261
  According refrigeration Express reporter was informed today Bitzer 2012 - Cooley - Fasi Ke Refrigeration Technology Forum Summit held in beautiful Guangzhou official. Meeting site filled with visitors, according to Reporters statistics scene of the audience up to 400 people, the reporter also found an audience for each scene carefully listened to the scene in the technical forum to explain. Among them, Guangzhou Cooley Shen Hailin, Bitzer Wang Yucheng, 法斯克李杰 so relevant representatives attended the meeting. The following is the active site conditions: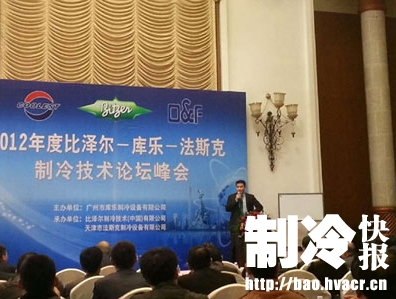 Bitzer Jiang Hongwei speech
  Jiang is from Bitzer speech to the conference, Jiang still vivid scene introduced Bitzer and related products. Every scene are seriously concerned about listening to explain, there is an important part of the audience from time to time to take the cell phone records.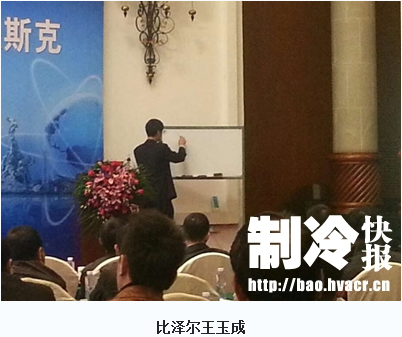 At this meeting, Wang Yucheng from Bitzer Bitzer compressor company describes the characteristics, application notes, as well as common failure analysis and solutions. Scene, Wang is not recorded when the board for everyone to write down relevant points, and draw the focus on content.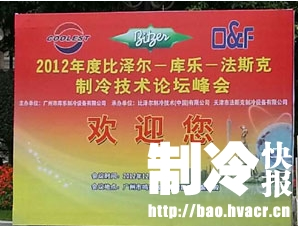 At the meeting in Guangzhou library music company made full preparations, which, at the entrance of the hotel, library music company also arranged the scene placed a large billboard, viewers find convenient meeting place. It is because of Guangzhou library music company pay attention to every detail, so this conference a great success.
Keywords: